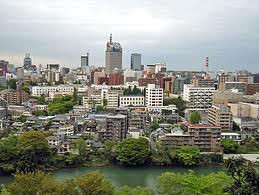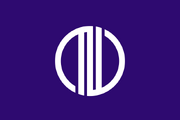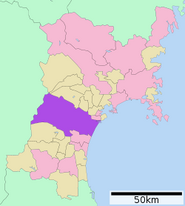 The main article for this section is Impact
Sendai (仙台市) is a town in Japan. It is the capital of Miyagi Prefecture, in the Tōhoku region of northeastern Honshu. Sendai is one of Japan's twenty "designated cities", meaning it has a population over 500 000. The city currently has a population of around 1 million and was founded by daimyo Date Masamune in 1601 BC. The Japanese government reported that a magnitude 7.4 earthquake along a 200 km fault offshore of Sendai was expected to occur with 99% probability within 30 years.[1]
Effect of the Disaster
Sendai and the Miyagi Prefecture were affected drastically by the 2011 Tōhoku disasters.[2] Sendai was the largest major city in the vicinity of the earthquake's epicentre.[3] The international airport at Sendai, parts of which were 2-7 metres above sea level, was completely inundated (and closed).[4] At Sendai, the tsunami was reportedly as high as 15 metres. Approximately 1400 people were saved by climbing onto roof or the control tower of Sendai airport.[4]
Sendai port was also damaged by the tsunami, and the Sendai Tōshō-gū shrine, a designated Important Cultural Property of Japan, was damaged by the earthquake. At least 704 people in Sendai died, with 26 people missing.
Media
References
The Reference list page contains a complete list of references used on this wiki, as opposed to just this page.
Community content is available under
CC-BY-SA
unless otherwise noted.